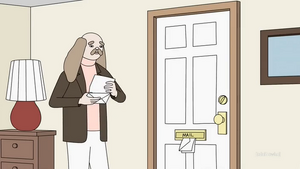 Cravid is a professor at UCI.
Biography
Edit
He's shown to be Crystal's prom date in "Prom Face/Off".
He's shown to be a part of the staff wrestling team in "Frankensteve".
As seen in "Charlize", he fails a paternity test and is overjoyed.
He's possibly a gambler, as he and Leonard bet on whether the Dean or the Mayor will win at checkers in "Life Coaches".
He is revealed to be a childhood friend of Frank, Steve and Baby Cakes in "Gummie World".
Episode Appearances
Edit